Quick Links
Simple advice and exercises for new onset:
Advice on managing new pain problems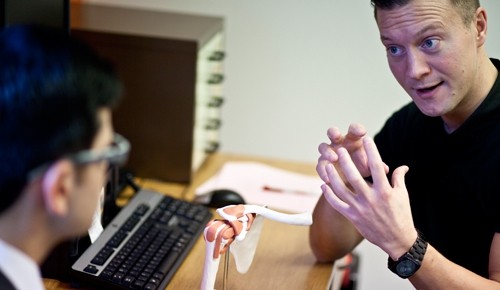 This section of our website is dedicated to helping you manage a new pain problem. Most new pain problems are related to inflammation in soft tissues that have been aggravated by day to day life or injured while taking part in sport or recreation. They are very common and will usually settle on their own between 6 and 12 weeks of onset.
 The guides on this page give you information on:
These guides reflect the same advice we give in our physiotherapy clinics. If things fail to settle as you would expect after 6 weeks, you can self-refer here.
A healthy lifestyle can reduce the likelihood of a new pain problem becoming chronic or even from developing problems in the first place. Follow our Healthy Lifestyle and MSK Health link for more information.